OMG ga met je vriendinnen naar 'De Zon' voor maar €29,50!
We kunnen allemaal wel wat zon gebruiken. De temperatuur buiten haalt ons namelijk niet bepaald uit de kerststemming. Gelukkig komt daar met Pinksterweekend een einde aan. Dan is het namelijk weer tijd voor een nieuwe editie van De Zon. En laat dit nu net ons lievelingsfestival van het jaar zijn! Waarom? Dat lees je hieronder: 
Je kunt er op de fiets naar toe
Jawel, we hebben het namelijk over festival De Zon. Maar veel met een strandvakantie naar Salou verschilt dat niet.
Blijburg aan zee, de meest tropische locatie van Amsterdam
Het enige echte stadsstrand, veel zand overal en genoeg water om dat ook weer van die vers geschoren benen af te spoelen.
Een oase van Palmbomen
Speciaal voor het festival wordt heel Bali gekapt en alles opnieuw geplant op het Amsterdamse Blijburg.
Niet alleen Dj's maar ook bandjes, bijvoorbeeld Willys Steelband
Dans je liever op Caribische steeldrums of Afrikaanse ritme's dan haal je hier ook je hart op. Neem die twerkskills mee.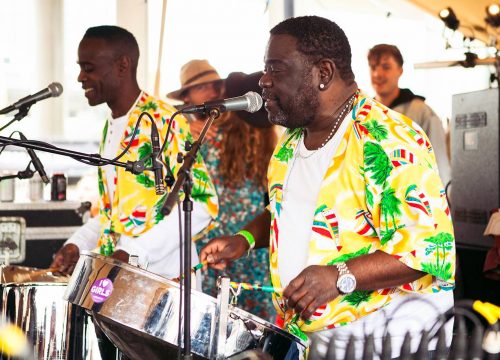 Het is op zondag, wat goed nieuws is want maandag ben je vrij.
Tenminste wel als je een baan of geen baan hebt. Op sabbatical of in de top van je carrière, hoogst waarschijnlijk ben je pinkstermaandag vrij. Genoeg tijd dus om je nieuwe vlam (of kater) alle aandacht te geven.
Je kunt er, zonder ordinair te zijn, rond huppelen in je niksie
Zorg dus in ieder geval dat je je nieuwe bikini wel meeneemt, zodat je dat overleefd.
Mannen dragen er speedo's
Dit is het helemaal, binnen 2 jaar zijn we van al die pijpen af. Bruine bovenbenen holé!
Je kunt er banaan varen
Je weet wel, dat wat je aan de costa del sol hebt gezien maar nooit hebt gedaan. #bucketlist
Ik vier er mijn verjaardag
22 alweer, wat gaat de tijd toch snel he. Taylor Swift op replay! (#Forever22)
Groepstickets zijn €29,50 p.p.
Vriendinnen weekendjes zijn natuurlijk de allerleukste. Daarom zijn er speciale groepstickets voor 4 personen. Kan je dus met je 3 besties voor nog 30 euries lekker feesten en beesten en waan jullie jezelf even helemaal op een tropisch eiland (incl. lekkere muziek en heerlijke mannen).
Zijn jullie helemaal in de tropische feestsferen gebracht, maar hebben jullie nog geen ticket? Dan hebben jullie geluk. Er zijn namelijk nog een aantal tickets beschikbaar en die koop je
hier
.
Lees ook: De festival trend van dit jaar; een Glitter Booty