Onmisbaar voor een zomerse picknick
We hebben genoeg binnen gezeten! Nu het zomer is willen we de deur uit en er is weinig zo idyllish als een picknick op een romantische plek. Je hebt niet veel nodig om te genieten van een heerlijke middag of avond in de natuur. Dus bel je lievelingsmensen, maak wat hapjes en zoek een plek uit! Oh en vergeet ook niet dat je wel een paar dingen nodig hebt voor een zomerse picknick.
Het zou natuurlijk zonde zijn als je een goede fles wijn niet open krijgt omdat je je opener bent vergeten. Of als je zelfgemaakte snackjes helemaal door elkaar gehusseld zijn in het bakje. Servies, openers, food wraps, servetten en misschien een toiletrol? Neem mee! Neem mee! Met deze items creëer je een comfortabele, lekkere en Instagram waardige picknick.
Food wraps


Deze herbruikbare food wraps van Wax Atelier zijn een mooi aternatief voor plastic zakjes en bakjes.
Food wraps van Wax Atelier, €29 3 stuks via Toast
Kunsstof wijnglazen


Niet kapot te krijgen: deze kunsstof wijnglazen. Ideaal om je wijntje bij de picknick in te schenken!
Rosti Mepal kunststof wijnglazen, €56,55 via Bol.com
Waterdicht picknickkleed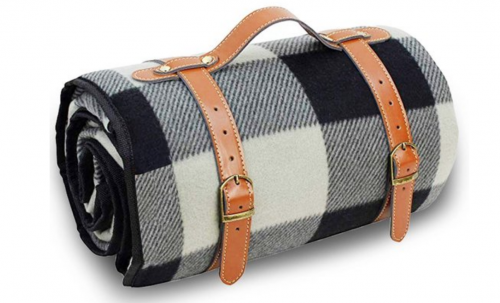 Lekker groot. Waterdicht. Wat wil een mens nog meer? Welja! Een klassiek ruitje omdat het zo hoort.
Sam's Home XXL picknickkleed, €35,99 via Bol.com