Zo creëer je een behoorlijk partijtje
Misschien lees je deze titel en denk je 'Jak ik háát feesten, niks voor mij dit artikel'. Juist dan is het goed om verder te lezen. Er zijn veel verschillende manieren om een goed partijtje te organiseren. Dus ik vertel in dit artikel mijn persoonlijke do's en dont's.
1. Haal bubbels in huis
Wij zijn altijd te pruimen voor een glas bubbels. Maak er een champagne tasting van met flessen Moët & Chandon en Veuve Clicquot.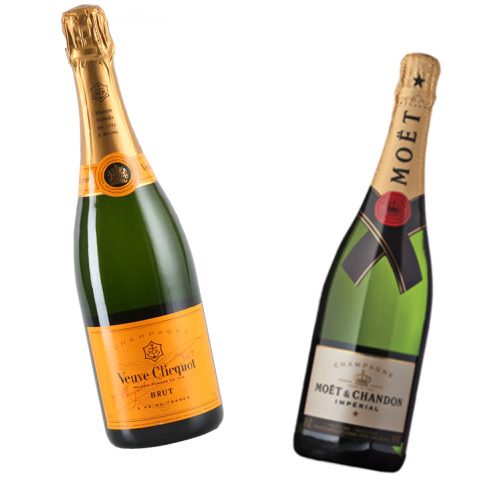 2. Maak een reeks lekkere amuses
Haal ze uit het nieuwste boek van Rens Kroes: "The Party Edition." Als je nog geen reden hebt voor een feestje, dan is dit er een! De guacamole, tortilla chips, watermelon pizza en andere lekkernijen zijn onweerstaanbaar. Té lekker gewoon…

3. Vier het met mensen die jij er het liefste bij hebt
Als dat er maar twee zijn: so be it. De kleinste feestjes zijn vaak het gezelligst.
4. Glitters
In je haar, op je gezicht en op je outfit. Alles mag lekker glitterig vandaag!
5. Feestmutsen
Kleed de boel lekker aan! Met een kekke puntmuts of andere gekke accessoires.


Party hoed, €9,99 Sissy Boy
6. Muziek
Zonder muziek géén feest. Het liefst een knappe man die tokkelt op een gitaar maar een eigen playlist met all time favorites is ook goed.
7. Vrij dansen
Als de muziek aanstaat en je hebt genoeg bubbels op, dan wordt het tijd voor een paar moves. Een huisfeestje is altijd geschikt om eens lekker gek te bewegen en het kan niet gek genoeg!
8. Zet alles van te voren klaar
Dan hoef je dat in ieder geval niet tussendoor te doen.
9. Hier en daar een bloem
Fleurt de boel lekker op.
10. In de make-up
Je voelt je mooi en zeker als je je best doet. Het is écht zo… doe het niet voor een ander maar voor jezelf. B.E.A.U.T.Y.