Zijden sjaals: zo draag je ze
Trend-alert! Ze zijn 'je van het' op dit moment: zijden sjaals. Met bloemmotief of met een kleurrijke print. Het is een evergreen die nooit uit de mode raakt – bekijk de kast van je oma maar eens – maar ook één van de meest verwarrende items in je garderobe. Tot vandaag. Draag 'm als armband, ketting of riem. Keuzes genoeg en niets is te gek. Watch and learn ladies!
Om je arm
Verreweg het beste sieraad dat je ooit gedragen hebt. Het geeft net een ander effect dan een armband of horloge (al kun je die natuurlijk gewoon blijven dragen).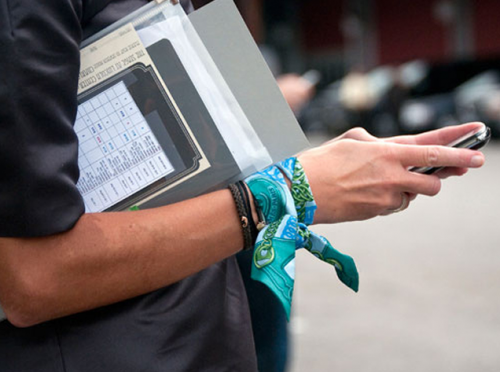 Foto via
Om je nek
Als we aan een sjaal denken, denken we automatisch aan een accessoire voor onze hals. Sla de zijden doek niet tweemaal om je heen, maar eens in z'n geheel. Een simpele knoop aan de zijkant brengt de innerlijke Parisienne in je naar boven. Chique en nonchalant.


Foto via
In je haar
Even iets anders dan die saaie elastiekjes of haarbanden van de drogist. Zo gemakkelijk.


Foto via
Als een ketting
Een frisse wind door je opsmuk nodig? Stop met nadenken. Sla een fraai exemplaar eenmaal om je nek. Je zult versteld staan.


Foto via
Lees ook: Stijlregels: prints en accessoires dragen doe je zo!
Om je tas
Ben je een beetje uitgekeken op je tassen? Wikkel er een zijden sjaal omheen en je bent zo vergeten dat je hunkerde naar een nieuw exemplaar.


Foto via
Als riem
Een tikkeltje onderschat, maar zeer stijlvol. Vooral in het bijzijn van een high-waist jaren 70 jeans.


Foto via
Om je enkel
Draag je basic hakken of sneakers? Doe eens gek, rol je broekspijpen een beetje op en knoop er een sjaaltje onder.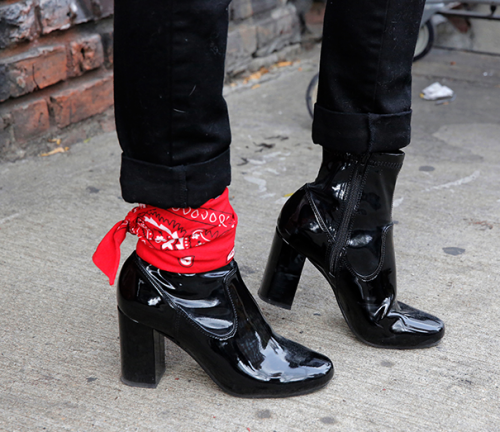 Foto via
Lees ook: 8 x faux fur stola's die je direct wilt aanschaffen!