Tot welk type brunette behoor jij?
Ik hoor je denken: bruin is bruin. Zou je zeggen, maar dat is niet helemaal waar. Laatst was ik op een event van John Frieda waar in de presentatie naar voren kwam dat er drie verschillende soorten brunettes zijn. Nu wij deze types zwart op wit zien, vinden we het eigenlijk best logisch. Want: super herkenbaar!
Haarkleur en personality zijn onlosmakelijk met elkaar verbonden. Met je haar kun je een stukje identiteit laten zien. Nu zijn er verschillende bruintinten. Je hebt goudbruin, chocoladebruin, koperbruin, asbruin en donkerbruin om maar wat te noemen. Om er nog wat dieper op in te gaan zochten wij haarfijn uit wat typerende kenmerken zijn van de verschillende brunettes. Waar herken jij jezelf in?
Sunkissed brunette
Dit type heeft bruin haar met een gouden of rossige gloed, het is de meest warme bruintint. Meestal is deze haarkleur niet van jezelf en creëer je 'm met een spoeling of uit een pakje verf. Ben jij gezegend met deze kleur? Dan ben je reislustig en avontuurlijk. Je durft risico's te nemen en bent soms iets té naïef. Maar ook spontaan en impulsief. Je maakt de meest gekke dingen mee en met jou is het nooit saai.


Classic brunette 
Heb jij natuurlijk bruin haar? Dan behoor jij tot de klassieke brunettes. Je bent stijlvol en perfectionistisch, eerlijk en georganiseerd. Verder ben je trouw in de liefde én aan vriendinnen. Je bent niet het type dat zich snel bloot geeft, maar als je dat eenmaal doet, sluit je mensen voor altijd in je hart. Soms pieker je teveel en maak je je druk om de wereld om je heen. Luisteren is je tweede natuur waardoor je vaak precies weet wat mensen bedoelen. Sommige klassieke brunettes zijn hoogsensitief.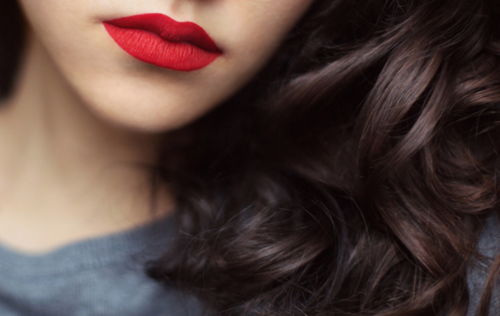 Sultry brunette
Is je bruine haarkleur bijna zwart? Dan behoor je tot de vurige uitdagende types. Mysterieus, sexy en verleidelijk. Pittige tantes die een duidelijk doel voor ogen hebben, echte go-getters. Je bent niet alleen gedreven maar ook intelligent, deze combi zorgt ervoor dat je het ver kan schoppen. In relaties blijf je altijd een tikkeltje mysterieus, je laat nooit het achterste van je tong zien. Dat is prima, want je hebt veel respect voor de mensen die je om je heen verzameld. Je zoekt namelijk niet de eerste en beste vrienden uit.