Uitgelichte Modezaken: Garance Doré
Garance Doré heeft eigenlijk geen introductie meer nodig. Aan het begin van het bloggers en Instagram-tijdperk ontpopt de veelzijdige Garance zich als illustrator, schrijfster en fotografe. Bijna 10 jaar later is ze een van de meest ivloedrijke personen in de industrie.
Grootgebracht door een Italiaanse vader en Algerijnse moeder op Corsica. Geen wegen, geen auto's, groeide ze halfnaakt op het strand op. Het geïsoleerde eilandleven heeft haar loopbaan gevormd. De modebladen wekte haar nieuwsgierigheid. Alles was onbereikbaar voor haar. Toen ze eindelijk in de grote stad aan kwam explodeerde een leven vol kansen.
"I know now that fashion can really empower and make anyone feel beautiful – and that missteps are not the end of the world." – Doré
Haar liefde om naar de Kunstacademie te gaan werd door haar ouders afgekeurd. Ze ging Communicatie studeren in Marseille, werkte overal en nergens maar was niet gelukkig met wat ze deed. Ze besloot te solliciteren voor een stage in Musée d'Art Contemporain, de enige verbintenis met kunst in Marseille. Al haar geld besteedde ze aan een paar laarzen. De stage kreeg ze niet. Echter wel een aanbod van de man die haar had weg zien lopen en onder de indruk van haar laarzen was. Een moment van inspiratie, voilà.
Doré
Na een bijzondere ontmoeting met een illustrator, volgde ze haar hart, gaf ze alles op en besloot illustrator te worden. Door gebrek aan geld leerde ze haarzelf het vak. Ze vertrok naar Parijs, waar ze niemand kende, slechts één art director. Wetend dat als ze het niet zou proberen ze er altijd spijt van zou krijgen. Ze had niets te verliezen en dankzij deze instelling kon ze, na vele tegenslagen en gesloten deuren, uiteindelijk haar weg vinden. Ze gaf zichzelf de naam Garance Doré.
In 2006 begon ze haar blog, op zoek naar een nieuwe manier van communicatie om haar illustraties te delen. "Without even thinking, I had caught a wave that was about to change everything". Ze noemde haar mini studio in Parijs, Garance Doré Studio, terwijl ze vanuit haar bed opereerde.
Scott
Tijdens Paris Fashionweek 2007, destijds nog zonder bloggers, één livestream van style.com en 1 streetstyle fotograaf, ontmoette ze haar voormalige liefde, Satorialist's Scott Shuman (de fotograaf) en ontdekte ze haar talent voor fotografie.
Haar blog begon te groeien. Ze kreeg toegang tot de fashionshows, ze werd gevraagd voor editorials in grote bladen, haar eigen column te schrijven, advertenties op haar blog te verkopen en campagnes voor merken te schieten. Haar onschuld en onwetendheid werkte in haar voordeel. Inmiddels is Studio Garance Doré gevestigd in New York met zes mensen in dienst. Ze won de CFDA Award, de hoogste erkenning te behalen in fashion. Tijd om een boek te schrijven waarin ze je meeneemt op een reis naar de essenties van stijl, from the outside (how to wear a jeansjacket) to the deepest parts (how to love someone). Lees hoe deze inspirerende vrouw zich laat inspireren en hoe ze vanuit het niets een daverend succes heeft gecreëerd: Love x Style x Life.
Shop in Garance Doré stijl

Shop 'm hier 
 Shop 'm hier
Shop 'm hier
 Shop 'm hier
 Shop 'm hier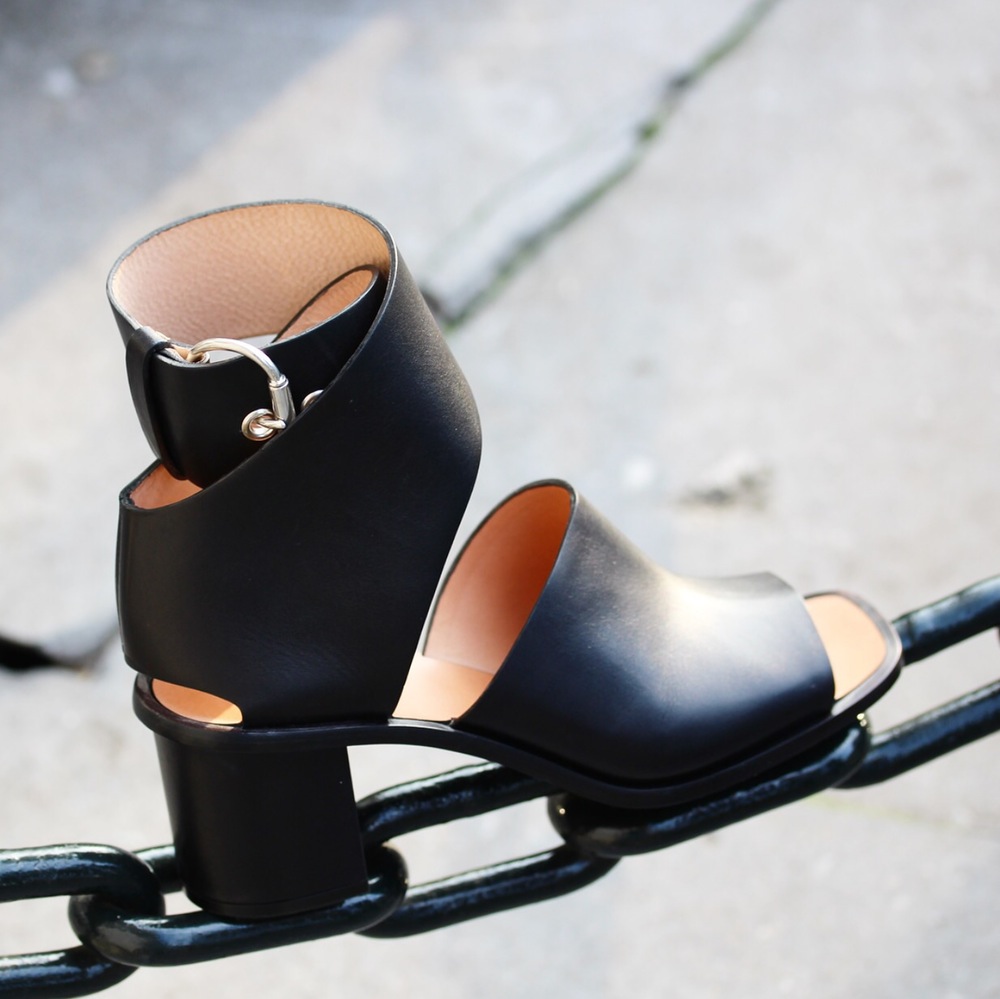 Shop 'm hier
Koop 'm hier
 Koop 'm hier
Uitgelichte designerzaken: Hans J. Wegner.