Modemissers op de werkvloer
Je uitstraling is belangrijk, ook op de werkvloer. Natuurlijk gaat het niet om hoe je er uitziet maar om wat je kunt. Toch zijn je looks net zo belangrijk als je kennis en vaardigheden. Sterker nog, als jouw vertoning niet in de smaak valt kan het zijn dat je nooit hogerop komt.
De site CareerBuilder heeft onderzoek gedaan en gesproken met 2000 HR managers. Daaruit blijkt dat je kleding, haar of make-up die salarisverhoging wel eens tegen kunnen werken. Zo zijn een uitdagende kledingstijl, teveel bloot, gekreukte kleding en een slechte adem not done. Ben jij het type met een dikke laag make-up en altijd omringt door een wolk parfum? Niet meer doen.
44% is niet gecharmeerd van uitdagende kleding
Een diep decolleté, de minirok of netpanty's vallen niet bij iedereen in de smaak. Bij mannelijke bazen kan dit overigens wel eens in je voordeel werken. Vooral bij van die haantjes met teveel testosteron.


43% is tegen gekreukte kleding
Waar maken ze zich druk om?
32% ziet liever geen piercings
Dan hebben we het over zichtbare exemplaren. Vaak weet je al wel of je werkgever dit wel of niet tolereert.

27% geeft geen promotie door té nonchalante kleding
Nee, een joggingbroek naar je werk is niet oké!
27% is anti tatoeages
Zorg dus dat je deze plaatjes bedekt als je een wit voetje bij de baas wilt halen.
25% heeft een hekel aan een onconventioneel kapsel
Dus roze, paars of blauw haar is een dure haartrend.
24% gaat van z'n stokje door slechte adem
Heb je hier last van? Neem een kauwgum en praat vooral niet te dichtbij iemand z'n gezicht.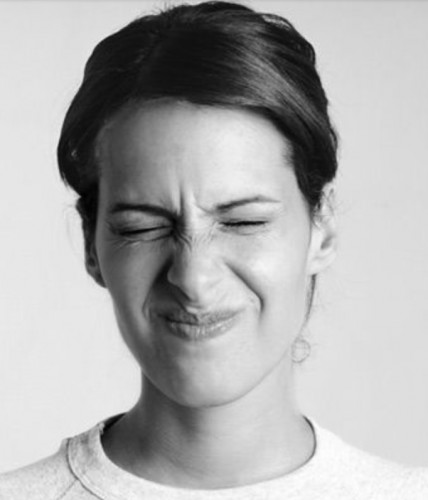 21% is allergisch voor téveel parfum
Je kent ze wel, types die een walm parfum om zich heen hebben. Zorg dat jij daar niet tussen past.
15% wordt afgeschrokken door een dikke laag make-up
Be careful met de foundation, poeder en rouge. Want dat masker kan dus minder salaris betekenen.